Juvenile Services Division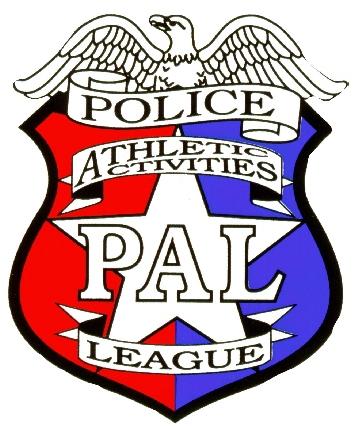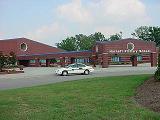 DUNN PAL COMMUNITY FAIR - FUNDRAISER CLICK HERE
The Juvenile Services Division is a combination of all Juvenile Operations of the Dunn Police Department
Police Athletic/Activities League
Juvenile Investigator (1)
School Resource Officers (2)
The Juvenile Services Division is supervised by a Sergeant and all operations are out of the Dunn Police Athletic/Activities League Office located at 610 East Johnson Street in Dunn, NC. Anything dealing with Juveniles, Crime Prevention and Intervention are the responsibility of Juvenile Services. Juvenile Services assists other organizations throughout the year with various community functions and programs.
Police Athletic/Activities League
DUNN POLICE ATHLETIC LEAGUE 910-892-1873
Dunn Police Athletic League
Mission Statement
The basic mission of DPAL is to offer youth in the Dunn area a viable alternative to the temptations of street life, which can lead to a life of crime, alcoholism, drugs, vandalism, and delinquency. DPAL keeps boys and girls active, interested, and busy through supervised, multifaceted programs geared to develop leadership traits and build good citizens for tomorrow. DPAL is dedicated to installing in our youth a value system that recognizes the need to respect and protect human property rights and to uphold and obey the laws of our city, state and nation.
The goals of DPAL are to: Establish trust between the Law Enforcement, Citizens, and the youth. To provide an alternative means of enjoyment, and education other than on the streets. To promote good clean fun, teamwork, responsibility, self respect and problem solving.
DPAL is a chartered member of the National Association of Police Athletic Leagues. DPAL is also a chartered member of the amateur athletic union (AAU). For further information on DPAL or to donate money, goods and services, contact the DPAL office at 910-892-1873 or email director@dunnpal.org .
Check out the Dunn PAL website www.dunnpal.org .
DPAL works with area youth ages 6-18 and still in public school. There is no cost for participants to join. DPAL has combined its resources in the community to provide other services. DPAL now has educational and athletic opportunities available to all participants. DPAL offers the following programs:
Athletic
Softball
Flag Football
Basketball
Archery
USA Boxing
Tennis
Swimming
Cheerleading
Educational
Computer Training
Internet Access
SAT Training
ACT Training
JPA (Junior Police Academy)
Police Explorer Post
Drug, Alcohol, Race Relation, and various other educational materials
Dunn Community Youth Forum
DPAL has formed a close working relationship with the following colleges to further help its participants continue their education:
Mount Olive College, Campbell University, Johnston Community College, Central Carolina Community College
Fayetteville Technical Community College, Fayetteville State University, Middle Georgia Junior College, Duke University, University of North Carolina, Arizona Western Junior College, Hargrave Military Academy
Methodist College, Fork Union Military Academy.
Girls and Boys Town Nebraska
DPAL continues to make more partnerships with other colleges. DPAL operates both during school and during the summer.
Help take a Bite out of Crime Volunteer TODAY !!
Juvenile Investigator
The Juvenile Investigator investigates all Crimes within the City of Dunn that the Suspects or Victims are Juveniles between the ages of 1 month to 15 years old. The Juvenile Investigator's Office is located at the Police Athletic/Activities League Office and his/her regular assigned working hours are 7:30 AM until 4:00 PM Monday - Friday.
School Resource Officer(s)
The Dunn Police Department's School Resource Officer (SRO) program places officers in the city's three schools in an effort to create and maintain a safer learning environment as well as educate. Dunn Police Department's SROs are a resource for the schools in law related education, safety and enforcment. SROs fulfill three roles, a law enforcement officer, counselor, and teacher. First as a law enforcement officer, their primary duty is to "keep the peace" by patrolling the halls and campus to provide extra safety. Second as a counselor, they provide guidance to the students and are a link to support services both inside and outside the school. Third as a teacher, they share their expertise in the classroom through law-related curriculum. Our SRO's were trained in 2006 as G.R.E.A.T. Officers (Gang Resistence Education And Training). To learn more about G.R.E.A.T. go to www.great-online.org -or- http://www.dunnpal.org/GREAT.htm. SROs also serve as a positive role model for students and allow them to see a police officer on a daily basis and interact with them in a positive way.