Chief of Police Charles "Chuck" West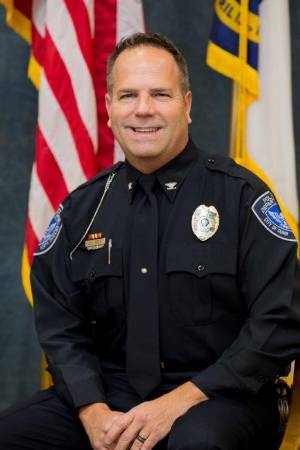 On behalf of the men and women of the City of Dunn Police Department, I would like to welcome you to our official website.

The Dunn Police Department is committed to forming partnerships with its citizenry in an effort to provide twenty-first century policing. Our dedicated men and women value the "Law Enforcement Code of Ethics" in addressing the concerns of the community it serves. We at the police department, along with city council and the mayor, are committed to providing the highest level of public safety possible and making Dunn a great place to work, live, and play. Our primary goal is to exceed community expectations by going above and beyond what is expected while providing fair and ethical policing.
The City of Dunn Police Department is a strong believer in the city's moto, "Where Community Matters." Our officers proudly serve the community with a mission to make Dunn a safe place to live, work, and visit all while partnering with our community.
As the Chief of Police, I am confident about the future of the Dunn Police Department and its relationship with the community it serves. On behalf of the Dunn Police Department thank you for visiting our website.

Charles "Chuck" West
Chief of Police