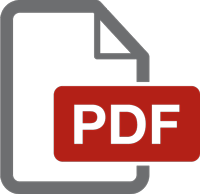 Download Job Description
The City of Dunn has a full time position available in the Planning & Inspections Department. We are seeking a qualified individual with strong communication skills and the ability to deal tactfully with customers and the general public. This position must have the knowledge to read and apply the City of Dunn Code of Ordinances. Duties include investigation of complaints, issuing ordinance violations and contracting cleanup when necessary. This position enforces the Solid Waste Ordinance, Zoning Ordinances, makes site visits, gathers data, keeps accurate records, monitors contractors hired for cleanup, and other duties as assigned.
Deadline for Application: Open Until Filled
Minimum Requirements
A qualified candidate will possess a minimum High School Diploma and solid computer skills. Must possess a valid NC Driver License.
Starting Salary Range
$34,725 DOQ
How to Apply
Submit a cover letter expressing your interest in working for the Dunn Community and a City application to: City of Dunn, HR Director, PO Box 1065, Dunn, NC 28335. Open until filled. Qualified minority candidates encouraged to apply.