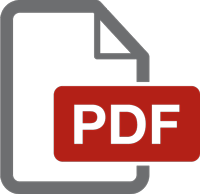 Download Job Description
Dunn, pop.9549. Seeking qualified candidates for the position of Communications Coordinator. This employee plans, manages and organizes community and media relations activities for the City; develops policies, standards and guidelines for collection, review and presentation of information to be communicated with the public and to the media. This position requires a high degree of personal tact and political awareness and is primarily characterized by a responsibility to provide accurate, comprehensive and timely information to the public. This employee must have the ability to create and edit videos; write and edit articles for publication; create and maintain departmental website content and maintain City website; prepare, edit and submit news releases; prepare pamphlets, brochures, newsletters, and other outreach material involving City activities; must have knowledge of digital photography, camera equipment and editing pictures.
Deadline for Application: Open Until Filled
Minimum Requirements
Requirements include; graduation from a college or university with a bachelor's degree with a major in communications, public relations, business, or public administration and two years' experience in public relations or community education which included direct responsibility for preparation and dissemination to the public of written information, and acting as an agency spokesperson.
Starting Salary Range
Salary DOQ.
How to Apply
Applications are available at City Hall, 401 E. Broad St., Dunn, NC 28334 or may be downloaded at: www.dunn-nc.org. Submit a cover letter expressing your interest in working for the Dunn Community, a City application and resume to: City of Dunn, HR Director, PO Box 1065, Dunn, NC 28335. Open until filled. The City of Dunn is an Equal Opportunity Employer and provides a drug free workplace.