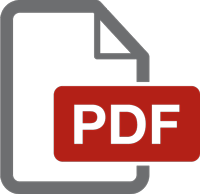 Download Job Description
• The City of Dunn is seeking qualified applicants for the position of Water Treatment Plant Superintendent. This employee will perform difficult technical, administrative and managerial work planning including; organizing and directing the operation, maintenance and laboratory analysis at the water treatment plant.
Deadline for Application: Open Until Filled
Minimum Requirements
•NC A-Surface water plant operator certification •NC Physical/Chemical Grade 1 wastewater plant operator certification (or ability to obtain within 12 months of employment) •NC Total & Fecal Coliform lab certification •NC Class C driver's license
Preference Given For
The City of Dunn is an Equal Opportunity Employer. Qualified minority candidates are encouraged to apply.
Special Requirements
Due to the possibility of emergency call-in, this employee will be required to live within a reasonable distance of the facility.
Starting Salary Range
Salary dependent on qualifications and experience
How to Apply
Applications may be downloaded at www.dunn-nc.org or picked up at City Hall, 401 E. Broad Street. Submit completed applications to: City of Dunn, Human Resources, P.O. Box 1065, Dunn, NC 28335. Open until filled.