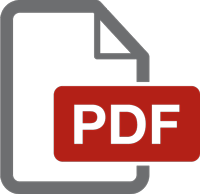 Download Job Description
The City of Dunn is seeking qualified candidates for the position of Planning and Inspections Director.
Deadline for Application: Open Until Filled
Minimum Requirements
This employee is responsible for planning, zoning, building inspections, code enforcement, and community development within the City of Dunn and its extra territorial jurisdiction. Work involves supervising code enforcement programs and addressing code enforcement problems; zoning enforcement and administration; building inspections, customer service and permitting, and community outreach programs. Employee must have experience with grant administration and GIS exposure. Knowledge of design and/or construction is a plus. Employee must exercise initiative and independent judgment in all phases of work; must exercise tact and courtesy in frequent contact with the public, City Officials and members of various governing and advisory boards and commissions.
Special Requirements
Requirements include; graduation from a college or university with a bachelor's degree in planning, public administration or related field and 3 years of experience in municipal planning, including supervisory and administrative experience; or any equivalent combination of training and experience which provides the required knowledge, skills and abilities.
Benefits Include
The City of Dunn is an Equal Opportunity Employer and provides a drug free workplace. Qualified minority candidates encouraged to apply.
Starting Salary Range
Starting salary depending on qualifications.
How to Apply
Applications are available at City Hall, 401 E. Broad St., Dunn, NC 28334 or may be downloaded at: wwww.www.dunn-nc.org. Submit cover letter expressing your interest in working for the Dunn community, City application and resume to: City of Dunn, PO Box 1065, Dunn, NC 28335, Attn: Human Resources.