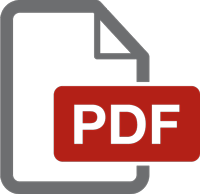 Download Job Description
Performs responsible skilled work in servicing and maintaining the City's fleet of vehicles and equipment. Responsible for planning, organizing, and performing the maintenance and repair of automotive and specialized equipment including NC vehicle inspections.
Deadline for Application: Open Until Filled
Minimum Requirements
Graduation from high school supplemented by course work, training and experience in automotive equipment maintenance to include vehicle inspections and small engine repair. Possession of a valid North Carolina driver's license. Possession of a NC vehicle inspection certification. Possession of appropriate certification for air conditioning recharge.
Preference Given For
The City of Dunn is an Equal Opportunity Employer . Qualified minority candidates are encouraged to apply. The City of Dunn is committed to providing a drug free workplace. Background check and drug screening shall be completed before hiring.
Special Requirements
Must be able to perform heavy work exerting up to 100 pounds of force occasionally, and/or 50 pounds of force frequently; and/or up to 20 pounds of force constantly to move objects. Must possess the visual acuity to operate machines and equipment including close inspection of moving and small parts, to use measurement devices, and to assemble and fabricate parts. Employee is subject to hazards associated with mechanical repairs including working in both indoor and outdoor environments and exposure to various hazards (loud noises, vibrations, moving mechanical parts, electrical current, chemicals, fumes, odors, dusts, mists, gases, and oils).
Starting Salary Range
Salary is dependent on qualifications and experience.
How to Apply
Applications may be downloaded at www.dunn-nc.org or picked up at City Hall, 401 E. Broad Street. Submit completed applications to: City of Dunn, Human Resources, P.O. Box 1065, Dunn, NC 28335.