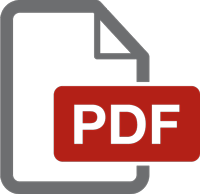 Download Job Description
The City of Dunn, pop. 9,264, is seeking an individual to fill the position of Police Chief. The individual selected will perform complex professional work consisting of planning, organizing, and directing the overall operation of the Police Department with the current budget of $3.1M and a staff of 45 sworn and unsworn individuals serving administrative, investigative and patrol roles.
Deadline for Application: Tuesday, August 1, 2017 at 5:00 PM EST
Minimum Requirements
Duties involve preparing annual budget, establishing departmental policies and procedures, overseeing recruitment, selection, career development, and training of personnel. The ideal candidate will be a strong leader who will work well with the City's Management Team, City Council, and the community.
Preference Given For
Advanced law enforcement certifications preferred.
Special Requirements
Education & Experience: Requires a Bachelor's degree in criminal justice, police administration, including 3 to 5 years of command level experience at the minimum rank of Lieutenant; or any equivalent combination of training, experience and education which provides the required knowledge, skills and abilities of a law enforcement executive. Possession of a NC Driver's License and completion of the minimum requirements established by the North Carolina Justice Training and Standards Council for certified law enforcement officers is required. The successful candidate will be expected to reside within the Dunn City limits.
Benefits Include
The City offers a highly competitive benefit package: NC Retirement, 401(k), medical, dental and vision insurance, paid vacation, holidays, and sick leave.
Starting Salary Range
Salary will be negotiated based on credentials and experience.
How to Apply
Applications are available at www.dunn-nc.org and should be mailed along with a cover letter and resume to: City of Dunn, Human Resources, PO Box 1065, Dunn, NC 28335, or you may apply at City Hall, Human Resources, 401 E. Broad St., Dunn, NC 28334. Qualified minority candidates are encouraged to apply. The City of Dunn is an Equal Opportunity Employer.